We are a company that focuses on machine construction with direction from production, assembly & test systems to parts supplier.
As a direct contact person, we can provide you with the most added value in the realization of your solution. Extensive experience and an extensive network then lead to a correct and fast realization of the part or machine.
We have over 20 years of experience in mechanical engineering and we therefore master the complete picture of engineering in CAD in Solidworks. E-schemes in E-plan and software / visualization in different PLC brands; Siemens, Beckhoff, IEC 61131-based PLC's etc. up to implementation and commissioning on site.
Steps in Value Engineering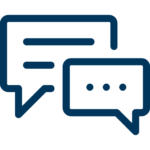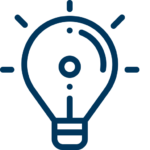 5. Determine most valuable solution
Company office:
MKG business software (ERP)
Engineering:
WTB-engineering >   SolidWorks
Electrical-engineering > Eplan P8
Knowledge and experience with various PLC / servo systems:

Siemens, Beckhoff, Omron , Mitsubishi, Phoenix, Lenze, Turck.
Production means:   
CNC milling and turning,  welding equipment, test equipment
Wim Terpstra: +31 (0) 6 29 56 45 48
Bert Lenderink: +31 (0) 6 20 60 20 59
Printer 8
7741 MD Coevorden